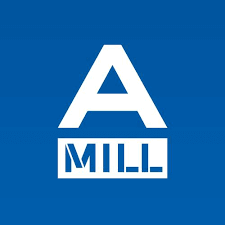 A-Mill Artist Lofts
315 SE Main St
13 members open
Image: AAW2016-184
A-Mill Artist Lofts, located on the banks of the Mississippi River across from downtown Minneapolis, represents an extraordinary historic preservation undertaking. After sitting since 2003, Dominium's renovation transformed the Pillsbury A-Mill building into a sustainably-powered affordable housing complex that has proved a great success for the City of Minneapolis.
Visit the NEMAA Directory to see which artists are in A-Mill Artist Lofts. You can filter by open date to see who has open hours, or visit online shops.
Art-A-Whirl
A-Mill Artist Lofts is open Art-A-Whirl weekend on Friday, Saturday & Sunday.
Legend
Art-A-Whirl: open at least one day