Brian Burke – President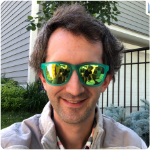 Brian currently serves as the President of the NEMAA Board of Directors, and has volunteered with the board since 2017. A former Northeast resident and long-time fan of Art-A-Whirl, he believes that fostering interpersonal connections is central to NEMAA's mission of powering an equitable and prosperous creative community that celebrates Northeast Minneapolis. In his day job, Brian works downtown as a corporate partner at Dorsey & Whitney LLP handling mergers and acquisitions. He lives in Minneapolis with his wife, Jenn, and two children, Evelyn and Connor, and in their free time they enjoy exploring all Minneapolis has to offer (in particular pizza and ice cream shops).
Krista Marino – Vice President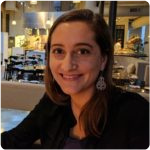 Krista is a ceramic artist, a high school arts teacher at Edison High School in Northeast Minneapolis, and one of the organizers of the Empty Bowls NE community event. She is very passionate about helping to create connections between her students, local artists and the community. Krista's goal while serving on the NEMAA board is to support growing opportunities for emerging artists.
Kenosha Davenport – Treasurer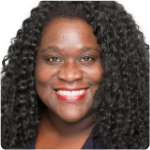 Alabama native, Kenosha Davenport believes in a strong work ethic and is dedicated to serving others. Kenosha is the Executive Director of the Sexual Violence Center (SVC) serving Carver, Hennepin, and Scott Counties. She currently directs a staff of 17. She is responsible for the overall agency direction, fundraising, fiscal oversight, programmatic oversight and managing external relationships and collaboration. Kenosha moved to Minnesota almost 2 years ago with her daughter, Brileigh Jean. Her son, Kylar, is in his fourth year of college at the University of Alabama- ROLL TIDE and his twin, Kaylar, who attends Bluefield State. In her spare time, Kenosha makes sure she is experiencing all Minnesota has to offer and exploring the more than 10,000 lakes of Minnesota.
Robert Kasak – Secretary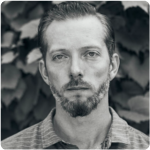 Robert Kasak is the owner and co-founder of 612Brew, a craft brewery in Northeast Minneapolis. During his time at 612Brew, he has led a team of more than 20 employees by overseeing daily sales and operations. Before this role, Robert worked for several Fortune 500 companies in downtown Minneapolis where he acted as a Strategic Sourcing and Procurement Manager. Robert holds a bachelor's degree in management and leadership from Concordia University where he graduated suma cum laude. A NEMAA board member since 2018, Robert works to engage with other local NE Mpls businesses and acts as the pulse of the business community for the board.
Meg Erke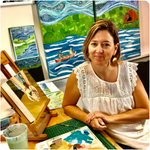 Amira Freidson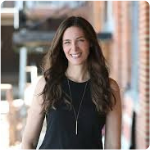 Amira Freidson has worked with artists for the last 7 years, managing and advising on the business end of the art world. She is local to Minnesota, and was born and raised here. She's lived across the country, including San Diego, where she attended and graduated law school. Amira runs A.M.F. Artist Business Management Services, and A.M.F. Gallery at the Northrup King Building.
Philipo Dyauli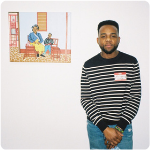 Philipo Dyauli is a self-taught painter, illustrator and draftsman from Tanzania. His work primarily consists of acrylic paintings on canvas inspired by favorite painters, music, films, and the natural world. His childhood consisted of road trips, family reunions and visiting National Parks in Tanzania. Dyauli incorporates his Tanzanian roots and personal experiences to create artwork that reflects life in the United States and East Africa. This often involves depictions of favorite family traditions, friends and personal heroes. Dyauli currently works in the Northrup King Building, as part of the Studio 400 Artist program with full support of mentors and artists from multiple disciplines.
Anna Palmquist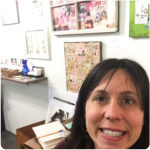 Anna Palmquist is a practicing Northeast artist and the owner of Anna: Stargirl Art. She is a mixed media artist, photographer, designer, and writer with an MFA in Creative Writing from Hamline University. She is also the Marketing Manager for a small resort business. Anna serves on the NEMAA Board because she believes in the power of a unified group of artist members and artist supporters working together toward common aspirations. We are stronger together then we are as individuals. Off the clock, she can be found practicing yoga, cycling, swing trading, researching real-estate opportunities, restoring old houses, or hanging with her friends, husband, and three wacky cats at their home in Northeast and her family farm in Wisconsin.