Q.arma Building
1224 Quincy St NE
33 members open
Image: unnamed
Art-A-Whirl
Q.arma Building is open Art-A-Whirl weekend on Friday, Saturday & Sunday.
Legend
Art-A-Whirl: open at least one day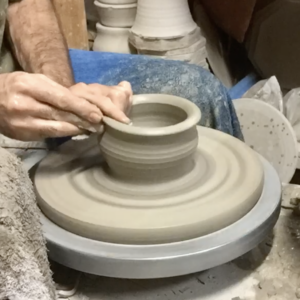 Pottery Demos
Cost: Free
Saturday - May 20 · Sunday - May 21
Saturday 1—6pm, Sunday 12—3pm
Pottery Demonstrations with Anthony Huonder. Wheel throwing, trimming, assembling and handle pulling. Demos will be done intermittently on Saturday between 1pm and 6pm and Sunday between 12pm and 3pm. Demos available upon request if an assistant is available.
Q.arma Building – B70
1224 Quincy St NE
Minneapolis, MN 55413
Map & Directions