Grain Belt Bottling House – 79
79 13th Ave NE
21 members open
Image: AAW2016-167
Art-A-Whirl
Grain Belt Bottling House – 79 is open Art-A-Whirl weekend on Friday, Saturday & Sunday.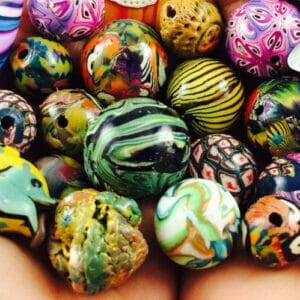 Polymer Clay Demonstrations
Cost: Free
Friday - May 20 · Saturday - May 21 · Sunday - May 22
All weekend during Art-A-Whirl hours.
On-going demonstrations of working with polymer clay: a magical, colorful medium. Kids & adults are welcome to watch as members of the Polymer clay Guild of MN take turns demonstrating how to make beads, jewelry, switchplates, and functional items with amazing polymer clay.
Grain Belt Bottling House
79 13th Ave NE
Minneapolis, MN 55413
Legend
Art-A-Whirl: open at least one day