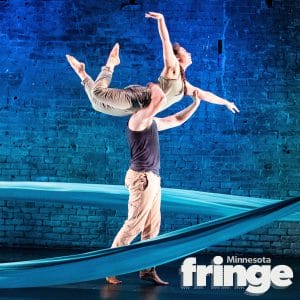 Minnesota Fringe
Community / Non-Profit

Image: Minnesota Fringe
Mission: Minnesota Fringe's mission is to connect adventurous audiences with adventurous artists by creating open, supportive forums for free and diverse artistic expression.
Vision: Minnesota Fringe fosters a celebration of the performing arts so that:
Artists are supported in the development of their craft;
Audiences expand their appreciation for and notions of art;
The community actively supports the theater.
Values: Minnesota Fringe values Integrity, Collaboration, a Creative Community and Joy! Fringe core values are at the heart of the culture and beliefs of the organization and guide its conduct in a variety of settings as its moral compass.
Organizational integrity is the engine behind getting things done. Fringe promises to follow through on its commitments, support positive accountability, and create a respectful environment to ensure all voices are heard.
Fringe seeks and supports collaboration with and within the creative community as a means of strengthening its skill base, engagement and sense of artistic freedom.
The expression of joy, optimism and gratitude through words, thoughts and actions ensures participants in Fringe programs feel supported to be passionate about their work, have fun in the process and connect with one another.