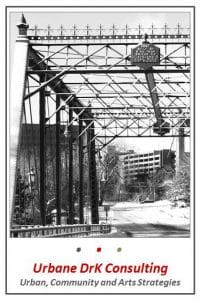 Urbane DrK Consulting, Dr. Brenda Kayzar
Local Business

Image: Urbane DrK Consulting, Dr. Brenda Kayzar
Dr. Brenda Kayzar is the collaborative strategist and owner of Urbane DrK Consulting. Through research-based strategies informed by community, Brenda provides strategic planning and advocacy leadership to government and nonprofit organizations.
She seeks to inform and enable equitable and sustainable outcomes, offering a unique hybrid of experience from within academia and the business and nonprofit realms. She earned her PhD in Geography at UC Santa Barbara after two decades of specialization in real estate finance. She draws on knowledge in economic development, urban policy, planning and design, and social and environmental justice to understand and evaluate complex urban issues.
Her grant funded research exploring revitalization policy, the creative placemaking paradigm, gentrification, and the integral relationship between practice, institutions, and community has been published in academic presses. Her current research forms the foundation for professional reports and studies. Brenda is a frequently invited guest speaker and panelist and she engages in community conversations on civic committees. She has served on community and nonprofit boards including the Arts and Cultural Leadership Program at University of Minnesota and the Northeast Minneapolis Arts Association, where she was board president.