St. Clements
St Clement's Church
8 members open
Image: St._Clement_Catholic_Church_Minneapolis (1)
Art-A-Whirl
St. Clements is open Art-A-Whirl weekend on Friday, Saturday & Sunday.
Legend
Art-A-Whirl: open at least one day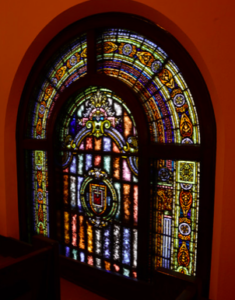 St. Clement Tours
Cost: Free
Saturday - May 20 · Sunday - May 21
Tours: May 20th, Saturday – 11:30 am, 1:30 pm, and 7 pm and May 21st, Sunday – 1:30 pm
Tour an active Catholic church building that is over 100 years old.  The church has numerous beautiful large stained glass windows crafted around the time the church was built.  Four artists on site too!
St. Clements
St Clement's Church
24th Avenue Northeast
Minneapolis, MN
Map & Directions