Flux Arts Building
2505 NE Howard St
3 members open
Image: Screenshot 2020-05-05 15.07.29
Art-A-Whirl
Flux Arts Building is open Art-A-Whirl weekend on Friday, Saturday & Sunday.
Our hours are:
Friday: 5pm-10pm
Saturday: 12pm-8pm
Sunday: 12pm-5pm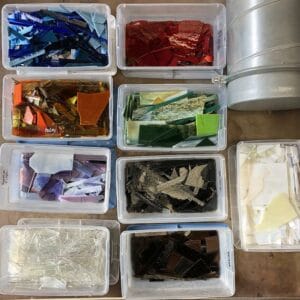 Fused Glass Magnet Making!
Cost: 15
Saturday - May 20 · Sunday - May 21
Saturday, May 21st, 10am - 4:45pm and Sunday, May 22nd, 10am - 4:45pm
Visit Potekglass to create a 1″ x 1″ fused glass magnet! You will learn the basics of fusing and glass cutting. Using those skills you will play with all colors of glass to create a small magnet. Come back two weeks after Art-A-Whirl to pick your magnet up!
Flux Arts Building
2505 NE Howard St
Minneapolis, MN 55418
Map & Directions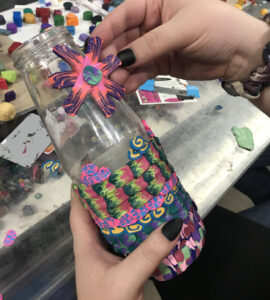 Polymer Clay Make and Take
Cost: Pay what you want
Friday - May 19 · Saturday - May 20 · Sunday - May 21
All hours of Art a Whirl
Choose an item to cover with colorful polymer clay like a jar, a tin box or a light switch cover.
Learn how to attach the clay to your item and play with the scraps of clay which include tiny pictures created by Layl with the millefiori technique.  Stay as long as you like and pay what you want. Take your creation home and bake it in your own oven.
Flux Arts Building
2505 NE Howard St
Minneapolis, MN 55418
Map & Directions
Legend
Art-A-Whirl: open at least one day