Casket Arts Carriage House
1720 NE Madison Street
9 members open
Image: Casket Carriage House
Art-A-Whirl
Casket Arts Carriage House is open Art-A-Whirl weekend on Friday, Saturday & Sunday.
Legend
Art-A-Whirl: open at least one day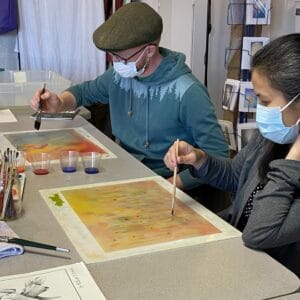 Intuitive Watercolor Painting
Cost: Free
Friday - May 19 · Saturday - May 20 · Sunday - May 21
Friday: 6—8pm, Saturday: 2—5pm, Sunday: 2—4pm
Are you curious about the Hauschka method of painting? You begin the painting without knowing what the final image or theme will be as you open to your unconscious, and through the process, allow an image to emerge. The time spent with these pure colors and liquids is rejuvenating to the body and soul.
Casket Arts Carriage House – Studio 302
1720 Northeast Madison Street
Logan Park
Minneapolis, MN 55413
Map & Directions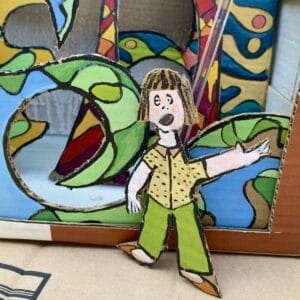 Me Gusta! A puppet show preview!
Cost: Donation Suggested
Friday - May 19 · Saturday - May 20 · Sunday - May 21
Friday: 7pm, Saturday: 1pm & 4pm, Sunday: 1pm
Come up to the 3rd floor gallery in the Casket Arts Carriage House to catch a part of a puppet show work-in-progress. Margo McCreary is building a puppet show out of cardboard and playing with abstract art for the sets, bits and pieces. Some simple Spanish words will be included in the show, though the show is in English. The show will be performed in full at the end of June, but this is a sneak preview.
Casket Arts Carriage House – #303
1720 Northeast Madison Street
Logan Park
Minneapolis, MN 55413
Map & Directions