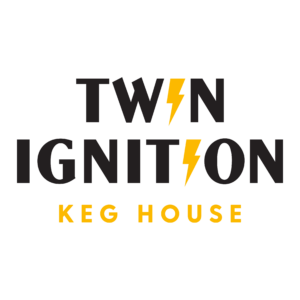 Twin Ignition Keg House
Local Business

Image: TI_KegHouse_Stacked-Square
The Twin Ignition Keg House is a 2-story, 44,782 square-foot building that's in the historic Grain Belt Brewery District. Originally built in 1950, the building was renovated in 2004 and, between the upper and lower level, contains 24 rentable units. The Keg House was acquired in 2022 by Twin Ignition to continue their mission in supporting a thriving tech startup community in the Twin Cities. The building is home to two MN Cup winners – TurnSignl and Carbon Origins – as well as a coffee shop, a chiropractor, and various other local businesses. Last but not least, the Keg House is surrounded by new residential developments and has great viewpoints of both the Mississippi River and Sheridan Park.
Art-A-Whirl
Art-A-Whirl Main Page
Twin Ignition Keg House is open on Friday, Saturday & Sunday of Art-A-Whirl weekend.
FRIDAY, MAY 19TH, 5PM-10PM

SATURDAY, MAY 20TH, NOON-8PM

SUNDAY, MAY 21ST, NOON-5PM
We're very excited to host artists at the Keg House for Art-A-Whirl 2023, and we hope you'll stop by to see some wonderful artwork!