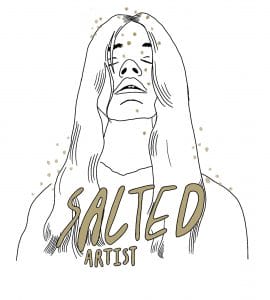 Salted Artist
Professional Gallery
13 experiences
Image: Salted Artist
Salted Artist is a pop up gallery event that gives a handful of local Minnesota artists an opportunity to show new artwork. Every year we display the work of up to 13 local artists during the Art-A-Whirl weekend. We work to find young emerging and mid-career artists working in a variety of media – painting, print, sculpture, clay, textiles, photography, and video.
Art-A-Whirl Main Page
Salted Artist is open on Friday, Saturday & Sunday of Art-A-Whirl weekend.
Salted Artist Pop Up Gallery will be showing work at Art-A-Whirl 2022 at the Waterbury Building Suite 115. We will celebrate with an opening on Friday from 5:00 -10:00pm. followed by a full day Saturday from 12:00 – 8:00pm, and Sunday from 12:00 – 5:00pm. We have a collection of great work to show this year. Hope you can join us.
Online Sales
Salted Artist does not currently take online orders. Email or call for purchase information.