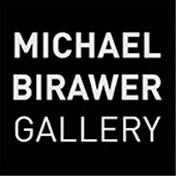 Michael Birawer Gallery
Professional Gallery

Image: michael-birawer-gallery
Nationally acclaimed artist, Michael Birawer, has brought a new look to the
face of urban neighborhoods through his unique style of painting. A
combination of graffiti, cartoon, illustration and heavy textures, his paintings
have received praise from both art critics and patrons, who describe his work
as " one of the best examples of the contemporary revival of urban art. "
When asked about his work Birawer states, " In my work, I strive to capture
the connections between people and place that create identity. Where we
stop for coffee in the morning, have a beer with a friend, or attend a sporting
event – all become a part of who we are as individuals, neighbors, and
community members. By exaggerating the personalities of the people and
architecture, I hope to inspire emotions and evoke memories for the viewer;
feelings that may go unnoticed or under-appreciated in the routine of life.
Additionally, I hope that my work makes people think about the importance of
community in a world that seems to be increasingly individualistic. "
Michael has sold over 200 original works depicting scenes of Minneapolis, St. Paul,
Chicago, Seattle, Portland, Las Vegas, Washington DC, New York, Vancouver,
Calgary and San Francisco. He has completed commissioned works for the Minnesota Vikings,
Minnesota Twins, the PGA Ryder Cup, Seafair's 65th Anniversary, The
Museum of Flight in Seattle, Minnesota Speaker of the House, Adler
Planetarium in Chicago, University of Maryland, Rick Bronson's House of
Comedy, the Minnesota Orchestra, the Minnesota State Fair, Tommy Bahama,
and Amano McGann International.
Online Sales
Michael Birawer Gallery is setting up their online store. Check back or email/call for purchase information.
Commissions
Michael Birawer Gallery takes commissions.