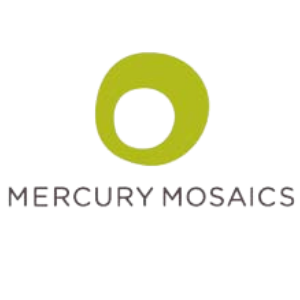 Mercury Mosaics
Local Business

Image: Mercury Mosaics Logo
IF YOU CAN DREAM IT, WE CAN MAKE IT.
Mercury Mosaics is a group of artisans dedicated to creating environments full of character. Our tiles are hand-crafted to tell a story—your story—through color, texture, pattern, and depth. We design unforgettable, picturesque backdrops that pop with vibrancy and life.
Whether it's flooring, walls, a kitchen backsplash, a fireplace, or a space where you simply want to make a statement, our analog process is reflected in every square inch of each pattern. Our Minneapolis production facility is more like an artist's workshop than a factory. You will not find these distinctive colors and textures anywhere else.
Art-A-Whirl
Art-A-Whirl Main Page
Mercury Mosaics is open on Friday, Saturday & Sunday of Art-A-Whirl weekend.
Mercury Mosaics will be hosting an art market throughout our space in the Thorp Building, Suites 125, 153, and 175! There will be 30+ artists, craftspeople, coffee and bakery artisans throughout our airy, bright space. See you there!