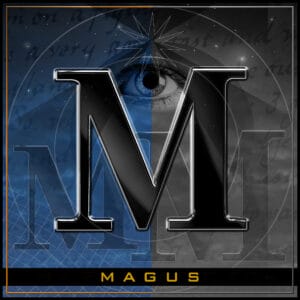 Magus Books and Herbs
Professional Gallery

Image: Magus Books Logo
Located on Central Ave NE in Minneapolis, Magus Books has been serving the NE community since 2017. But our history begins in DinkyTown in 1992. Magus occupied three different locations on 4th St, primarily serving the University area and has since expanded to serve across the US with mail order and rare books. We are a woman-owned metaphysical spiritual shop that provides for your sacred needs. Whether you are practicing Paganism, Wicca, Ceremonial Magick, Thelema, Satanism, Santeria, Buddhism, Hinduism, or Christianity, Magus strives to be your one-stop-shop for spiritual matters and materials, helping you to explore your Self.
We offer books, herbs, tools, statues, jewelry, crystals, art, and classes, all inspired by and designed to support YOUR spiritual journey. As we continue to expand, we are excited to present our refreshed event space that serves as a galleria for local artists whose work reflects their spiritual experiences. At Magus, we strive to be a Shining Light, Expanding Horizons!
Online Sales
Magus Books and Herbs is setting up their online store. Check back or email/call for purchase information.
Online Store
Magus Books and Herbs has an external system for taking orders, separate from this website.