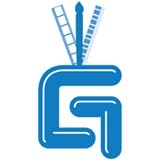 Geek Partnership Society
Community / Non-Profit

Image: Geek Partnership Society
The GPS Arts Initiative strives to increase the recognition of member artists by expanding their access to the public, promoting the arts in general and their geek-inspired work in particular, connecting individuals and businesses with the member artists, and collaborating with schools and arts organizations to expand the arts in the Twin Cities.
Those guiding principles are the motivation behind the GPS Arts Initiative. We want our member artists to be known and recognized in the local arts community. We want to promote the arts — in general and the geek-inspired. We want our artist to connect with others. And we want to grow the arts in the Twin Cities.
We have many plans and projects — and we'll need your help to turn them into reality. If you want to be part of this great adventure, contact us at arts@geekpartnership.org.