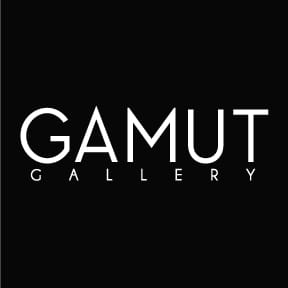 Gamut Gallery
Professional Gallery

Image: Instagram_logo
We believe art fosters community, art is for everyone, and everyone should have access to becoming an art collector.
We are a visual art gallery, gift shop, and performance space in downtown Minneapolis. Through our rotating exhibitions, we represent the full spectrum of media, content and styles. We focus on highlighting diverse, innovative artists and are dedicated to bringing people together to experience art and stimulate dialogue. We collaborate with artists of all disciplines to deliver thought-provoking programming that engages our audience in an immersive environment.
Art-A-Whirl
Art-A-Whirl Main Page
Gamut Gallery is open on Friday & Saturday of Art-A-Whirl weekend.
We will be featuring the out-of-state Kaleidoskullart duo, Monty Montgomery & Tony Philippou for a two-person exhibit. The exhibit opens the week before on Saturday, May 13th. Visit our website for more details: www.gamutgallerympls.com
Online Sales
Gamut Gallery is setting up their online store. Check back or email/call for purchase information.
Online Store
Gamut Gallery has an external system for taking orders, separate from this website.