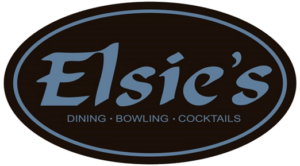 Elsie's
Food

Image: elsies-New-Logo.fw_1
DINING – BOWLING – COCKTAILS
We hope to see you soon!
We have 16 lanes featuring a state-of-the-art scoring, sound and light system.
Elsie's Restaurant & Bar serves up great food and drink with plenty of TVs to watch the games.
Elsie's offers 16 modern bowling lanes with the latest in automatic scoring, bumpers and cosmic bowling sound and light show. Age 21+ after 10:00 pm daily.