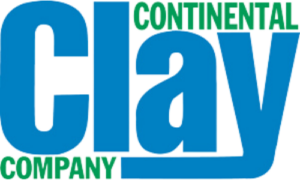 Continental Clay
Local Business

Image: Continental Clay Logo
Greeting artists, educators, students and clay lovers!
At Continental Clay we care about you, our workers and the integrity of our products.
As a family owned company, we are focused on offering the widest selection of clay and sculpting supplies at great prices. Unlike warehouses that are set up to move large volumes of inexpensive products that are poorly constructed, we have over 65,000 square feet dedicated to clay mixing, glaze production, research and development and one the most valued connections to you, our retail store and gallery.
We partner with vendors that are fair and consistent in their transactions. We extend the same respect in our relationship to you.
When customers buy from us, the sale isn't over upon shipment. We are available for questions and technical assistance with the products we offer. We either stock or can order parts for the equipment we represent. We know our products and how they work. We are interested in the safe and successful handling of our products. Look for expanded links and tips in the Frequently Asked Questions section of our website, or e-mail us technical questions via our Contact Us section.
WARRANTY INFORMATION
Our highly qualified staff offers full warranty support and satisfaction on all of our products.
A Note on Curbside Pick-up and Delivery:
Now offering 'Curbside Pick-up' Monday – Friday in Minneapolis
1. Order online (preferred method): Ignore the shipping estimate, note 'local delivery' or 'Curbside Pick-up' in the comments section
2. Call: 612.331.9332
3. Email: sales@continentalclay.com
For either 'Local Delivery' or 'Curbside Pick-up'
We'll follow-up with an estimated delivery fee and day, or Pick-up day and time.
Minneapolis Local orders up to 300 lbs. can also be delivered for a flat fee of $15 – $18. Orders of less than a full pallet can still be calculated with our new delivery plan. Please call with any questions, and we'll accommodate as best we can.