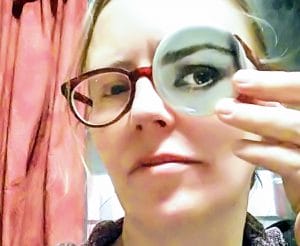 Bleeding Hearts Studio
Professional Gallery

Image: Bleeding Hearts Studio
Bleeding Hearts Studio is a delightful oasis in the heart of the arts district. It is a gallery and performance venue like no other, spilling into the great outdoors, with lounge space galore to rest your weary soles.
Les Tournesols (**Sunflowers**)
Sunflowers have long captured the hearts of many. The French name is Les Tournesols, meaning "turn to the sun."
Each new day, the young blooms face east in the morning and follow the arc of the sun, facing west by dusk. This allows them to fully benefit from the sun's energy. Many varieties are tolerant to heat, drought, and poor soil conditions. Their seeds are arranged on a golden spiral, maximizing the yield. They are an artistic marvel of nature.
This cheery, hardy flower with intricate spirals of seeds and heart-shaped leaves is also Ukraine's national flower. It's become a symbol of resistance, strength, and compassion world-wide.
Our studio is a collaboration of family and friends: visual artists, musicians, and writers. This year, in addition to our showcase, we will be holding a Corner for a Cause fundraiser for Ukraine. 100% of proceeds from our artists' donated work will go to Doctors Without Borders. They are sending medical supplies to Ukraine, staffing clinics at border crossing points, and providing trauma training and mental health support. We can help!
Together we will "turn to the sun" with live music, art, and fun for all ages!
Peace!
Online Sales
Bleeding Hearts Studio is setting up their online store. Check back or email/call for purchase information.
Commissions
Bleeding Hearts Studio takes commissions.