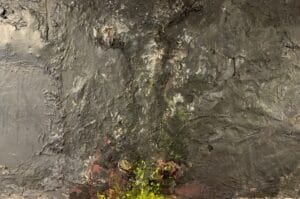 Christopher E. Harrison
Pillsbury House Theatre
Clay · Drawing · Digital
I use painting, collage and sculptural elements that reference classical art mediums combined with contemporary techniques, and balance the interaction between these to create visual stimulation as well as to symbolize the embodiment of ideas and concepts that reference the Black experience. By simplifying the representational into abstract shape and form that hint to figures and spaces, I refer to the ability of Black culture, when restricted, to adapt and adjust through creative ways of improvisational expression to create a new way of surviving and existing in the world. I combine the historic aspirations of modernism with the immediacy of folk art as a framework to create a "haven" to visually articulate my alternate reality. I manipulate and expand on these visual cues to provide some historical reference and leave the opportunity for interpretation up to the viewer. My references to sacred African symbols such as Adinkras and Central African sculpture are a way to call those past things into a present moment, to reintegrate them into a culture from which we might feel isolated. My practice is a form of political and aesthetic engagement for myself. The artworks have grown out of my experiences trying to understand social issues within my culture and the development of my identity as an artist, as a Black man and as an American while mining those issues to create something that resonates with the viewer.The portraits I make use appropriated and self-created images that address the mythic, and sometimes truthful illusions of the African American cultural persona. Through my alien motifs I strive to create a progressive framework to examine how those who are alienated adopt modes of resistance and transformation. The collage pieces I choose reveal challenging concepts of intellectual inferiority, hyper-sexualization and uncivilized tropes that have run rampant in our cultural psyche for decades. Using references ranging from comics, be it Walt Disney cartoons, Harvey Comics, '50 vintage clip art or anime, to historical icons, whether it be a James Baldwin quote or references to the Middle Passage of the African Diaspora, these collaged and repurposed works question and challenge the sometimes stereotypical tropes within the greater social zeitgeist in order to disrupt or dismantle those images.
Online Sales
Christopher E. Harrison does not currently take online orders. Email or call for purchase information.
Commissions
Christopher E. Harrison takes commissions.
Need help?
If you have a question about an order or a pickup, or about fulfillment options for an item, please contact the artist or gallery.
If you need help with this website or your customer account, or if you are an artist or gallery in need of support, please contact us.